ESPN's First Take Asks: Should Gregg Popovich Rest His Stars In Game 6?
June 18, 2013 1:41 PM
The Boers and Bernstein Show
Read More
Latest Sports Headlines:
Sports Fan Insider
Keep up with your favorite teams and athletes with daily updates.
Sign Up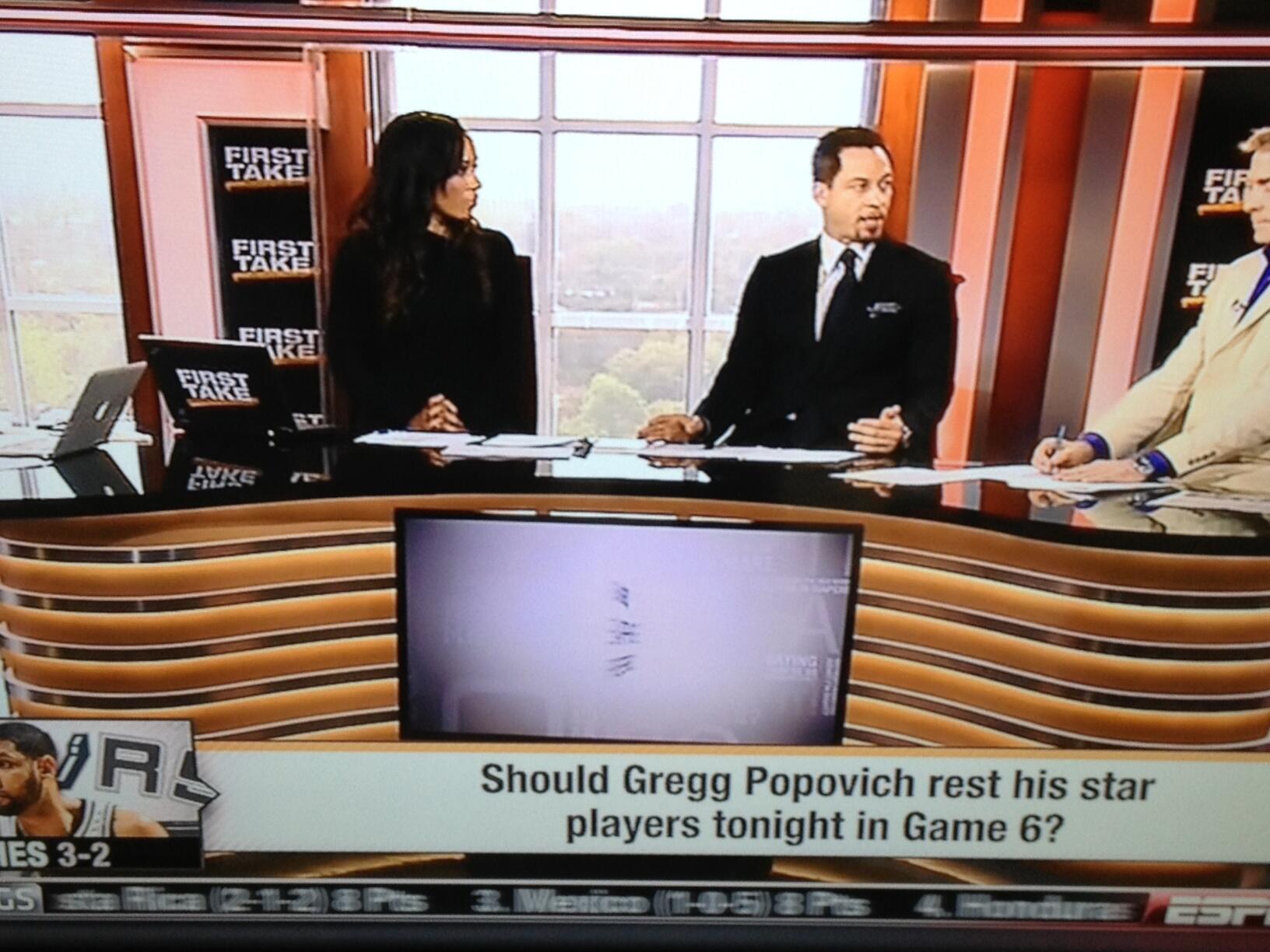 Credit: Twitter
(CBS) This can't be real.
Oh, no.It is.
During today's edition of First Take on ESPN, the crack panel of guests, which included NBA insder Chris Broussard, debated whether or not Spurs head coach Gregg Popovich should rest his stars in Game 6 of the NBA Finals.
Oh, yeah. The Spurs currently own a 3-2 lead over the Heat in the series. So, there's that.