Updated 06/26/13 – 1:31 p.m.
(CBS) Kaner!
Armed with two Stanley Cup Final victories and a Conn Smythe Trophy at the tender age of 24, Patrick Kane is celebrating like only Patrick Kane can.
READ MORE:
Jussie Smollett Trial: Defense Attorney Calls For Mistrial And Accuses Judge Of Lunging At Her; Judge Denies Claims And Motion
By most accounts, Kane has cleaned up his act since his days of roaming the streets of Madison, but this should make for an interesting summer.
These will undoubtably be the first of many photos to surface throughout the summer, as Kane and the Blackhawks begin to parade the Stanley Cup around the city of Chicago.
Kane will have to take a short break from partying, however, when he visits the "Late Show with David Letterman" on Wednesday.
READ MORE:
Pedestrian Struck And Killed On I-57 In Will County; Southbound Lanes Closed
Check out some photos of Kane's celebration below!
Oh, and look! Andrew Shaw, who took a puck to the face in Game 6, was out, too!
MORE NEWS:
Notre Dame Promotes Freeman To Replace Kelly As Head Coach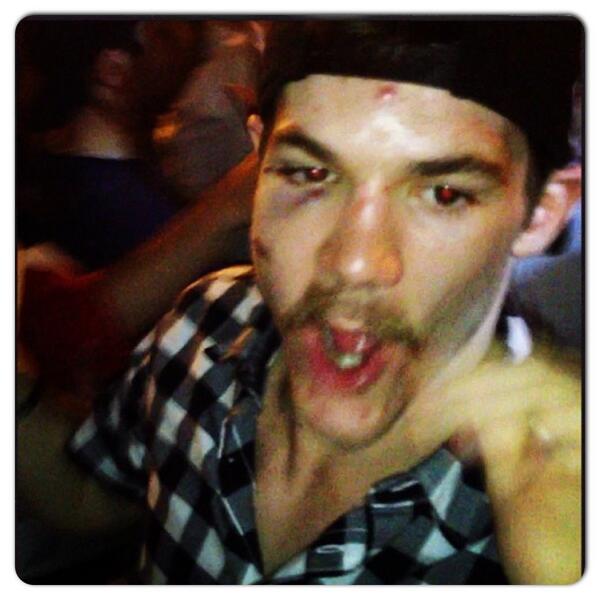 Not to be outdone, the Captain, Jonathan Toews was seen hoisting the Cup at a local bar.